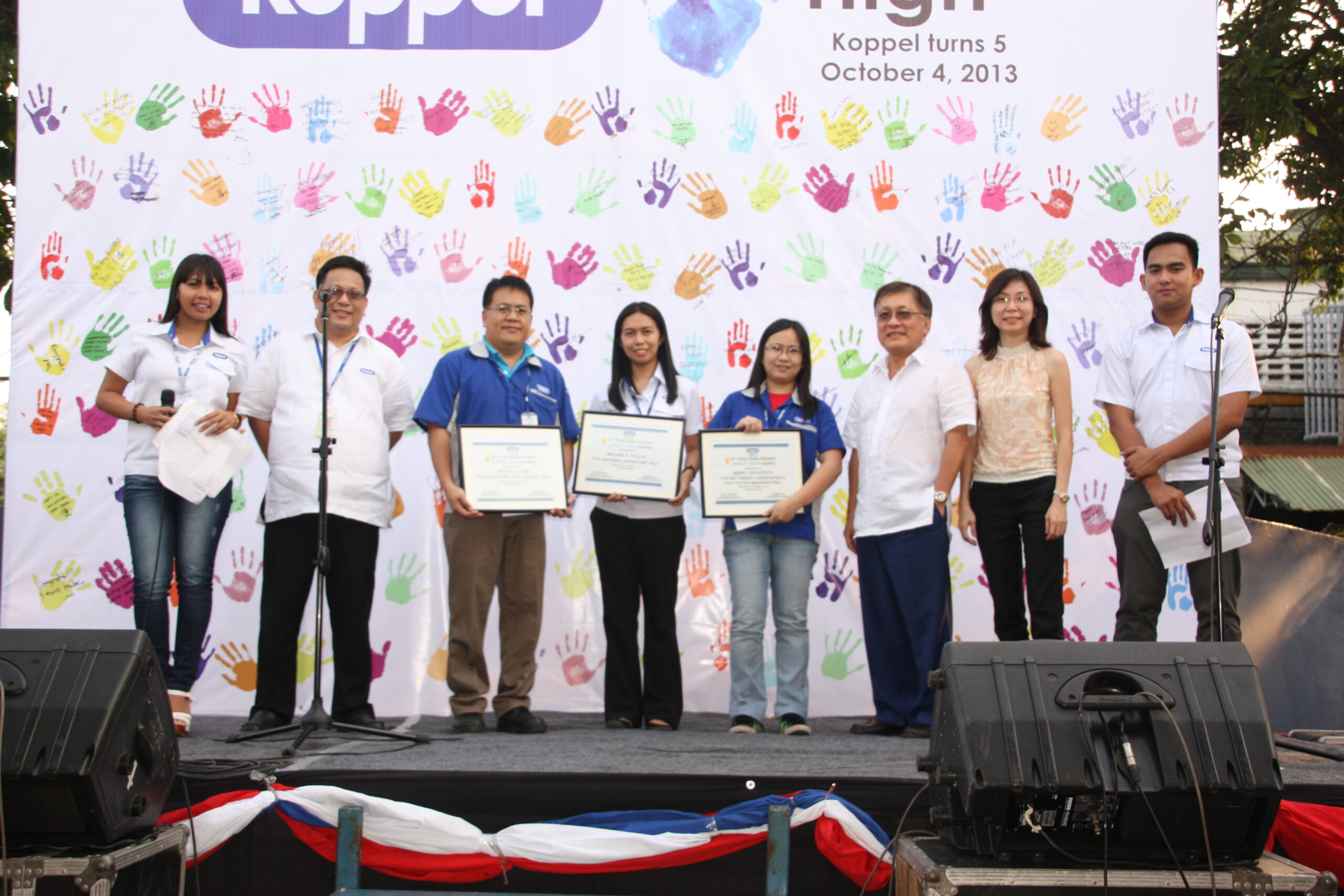 Koppel's Anniversary Celebration
October 04, 2013
October 4, 2013 marked the momentous occasion for Koppel, Inc. – The celebration of their 5th Year Anniversary. Challenges and adversaries were faced for the last Five years but the company was able to overcome and achieve the sales commitments that exceeded expectation.
Koppel employees gathered to offer a thanksgiving mass and continued to a short and meaningful program. The event valued the company milestones contributed by each department, awarded employees with cost saving ideas and for the first time heard the untold story of how Koppel really started narrated by the president himself, Mr. Johnny Yu.
As the company unfolds another page of Koppel History, everyone is encouraged to work with more dedication and commitment to continue to grow. Koppel management believes that the dream to become the market leader in the air con industry is now a possibility.
Confidently, Koppel will carry-on the tradition and standard of excellence for the years to come.