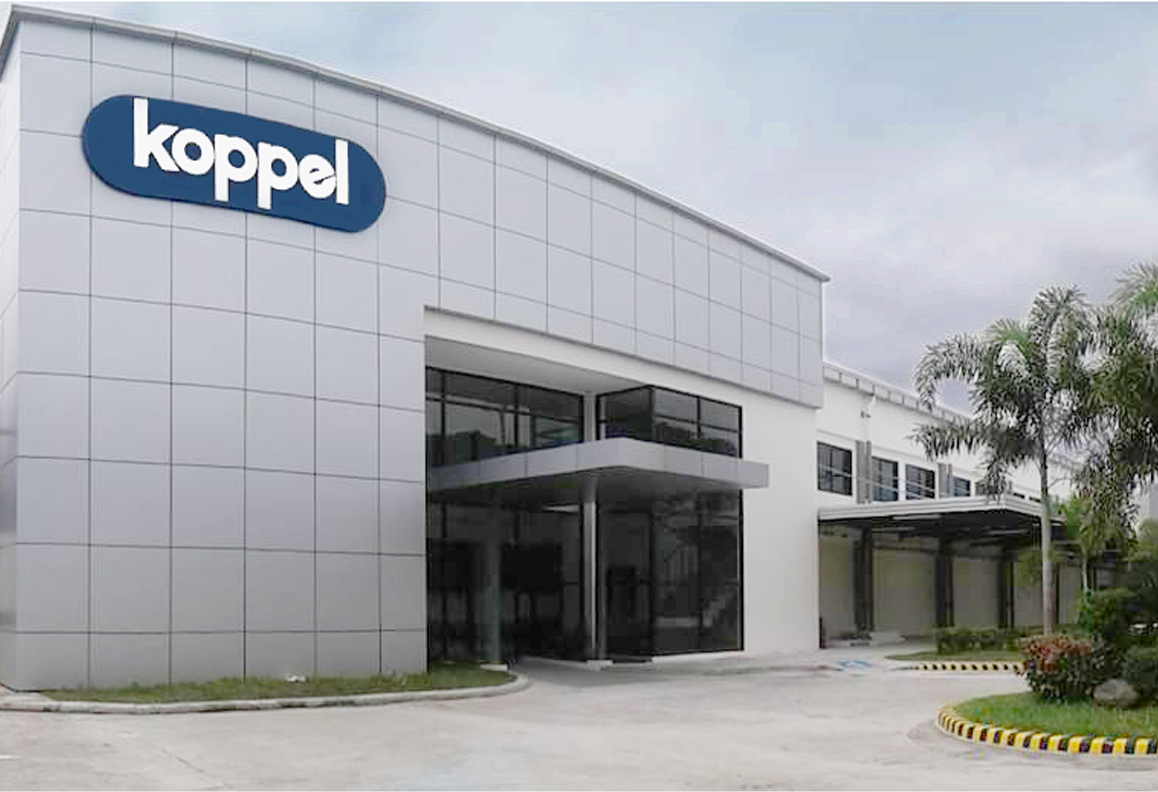 Company History
1904 marked the birth of Koppel. During its early years, it was involved in the distribution of railway equipment such as locomotive cargo cars, sugar cane cars, tankers and bulk carriers for Philippine National Railways (PNR), Philippine Railway Co. (PRC), Panay Railways Inc. (PRI) operating under the company name Koppel Industrial Car & Equipment Co. Manila.
At the start of the country's industrialization, Koppel assisted the country's development by providing the latest American equipment.  Its contribution was greatly recognized by the highest official of the country, President Carlos P. Garcia through "Administrative Order No. 281, s. 1958: Creating a committee to take charge of the distribution of the farm equipment donated by Koppel (Philippines) Inc. to the Republic of the Philippines" published on September 30, 1958 (Official Gazette http://www.gov.ph).
Company Milestones
1923, alliance with American Conglomerate (United State Industries) rapidlyexpanded manufacturing and distribution capabilities of Koppel.  Its activities included Cessna Aircrafts, Otis Elevators, Ingersoll Rand Air Compressors, Westinghouse electrical equipment, agricultural and mining machinery, telecommunication facilities, Caterpillar construction equipment, Mack Trucks, Industrial refrigeration, and American Standard commercial air conditioning.
1957, marked the year when the company started manufacturing split and packaged type air conditioning equipment.  This period saw the rise of Koppel as the brand of choice among industry consultants, thus becoming the undisputed market leader in the industry.
1971, while the alliance was divided into four autonomous companies USIPHIL for Caterpillar and Heavy Equipment, Asia Industries for Electrical Equipment, Pacific Apparel for garments manufacturing, Koppel Incorporated retained its industrial refrigeration and commercial air conditioning contracting and manufacturing business. In industrial refrigeration, Koppel designed and installed over 300 ice plants and cold storage facilities in the country with a total of more than 4,000 tons of refrigeration. The first ice plant in Cebu (Cebu Ice Plant) was installed by Koppel. In commercial air conditioning, some notable landmarks such as the former Manila International Airport (MIA) now known as Ninoy Aquino International Airport Terminal I,   Philippine International Convention Center (PICC), and Cultural Center of the Philippines (CCP) were done by Koppel.
1993, Asea Brown Boveri (ABB), a leading European conglomerate acquired Koppel Incorporated and established ABB Koppel, Inc. The company's sales soared further and solidified its market leadership.
2000, Fedders Corporation, a leading U.S. air conditioning company in its strategic pursuit for expansion in the Asia Pacific Region acquired ABB Koppel, Inc.. The new company was renamed as Fedders Koppel, Inc.. This collaboration increased and extended its dominance to the commercial and residential market through the infusion of the latest European and American technologies.
2008, Fedders Koppel, Inc. was acquired by KPL Aircon Inc. now known as Koppel, Inc.  The company continued to focus on its core competency,
embracing new technology with Inverter-Driven energy saving air conditioning system products for residential, commercial, and
industrial applications.
Today, Koppel, Inc. is the second largest air conditioner manufacturer in the Philippines continuously serving the growing market requirements with reliable high-quality products.  It has set a sales record of almost 500,000 tons of equipment within a span of five years. The wide product range with Inverter System Technology and Zero ODP Refrigerant (Ozone Depletion Potential) contributes to the worldwide direction on power consumption reduction and environmental protection and sustainability.
Over a hundred years, Koppel has sustained its leadership and continuously grows at a strategic pace.  The new management has taken initiative to expand its manufacturing capacity to focus on production of environment-friendly air conditioning products.  This is a testament of keeping its tradition of leadership and excellence.