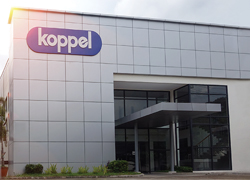 Welcome To Koppel
KOPPEL has evolved into one of the trusted brands in air conditioners in the Philippines driven by its dedication for excellence, leadership, and high standards in technological innovation. For more than 100 years, Koppel has made a name for itself from its humble beginnings as a distributor of railway equipment. It continues to make its mark with its commitment to the Filipino consumers by always putting customers first and providing high quality, energy efficient, and reliable products.
Read More




Comfort Cooling Environment for your Home





Leading Airconditioning Choice of Business Establishments





Customized Cooling Solutions for Enterprise Applications
Customer Care
Have any inquiries or concerns?
Inquire Now